Donnerstag, 13. März 2008
we have moved
heavencanwait, 14:51h
Like everyone can see this blog hasn't been too busy.

Since a long time I was having problems with blogger.de.

Thus I have moved my blog to
www.foilermoth.blogspot.com

the story will continue...
... link (0 Kommentare) ... comment
Montag, 14. Januar 2008
we are getting there
heavencanwait, 11:31h
2 weeks without a single post a much too long. So here's what we have done in the meantime:
- the hood
- deck stringers
- deck form
- outrigger form
Next week we want to insert the center-board casing and the mast pole, laminate the gantry and start with the frame.
Here are some pics: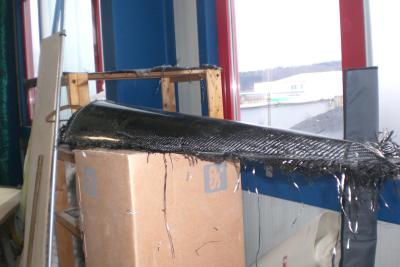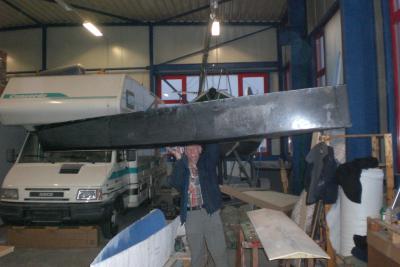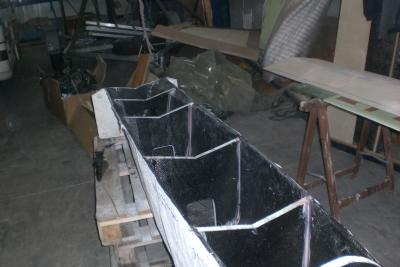 ... link (0 Kommentare) ... comment
Samstag, 29. Dezember 2007
some progress
heavencanwait, 14:49h
Today we laminated the hood and two panels for the stringers. We also finished up the hull and tempered it.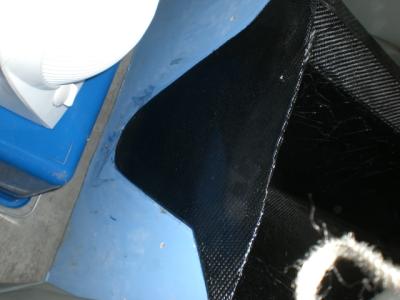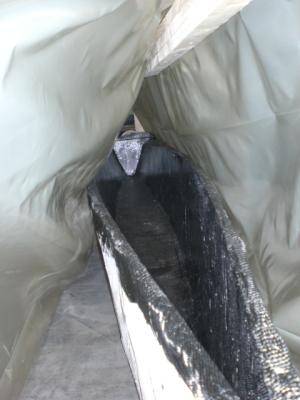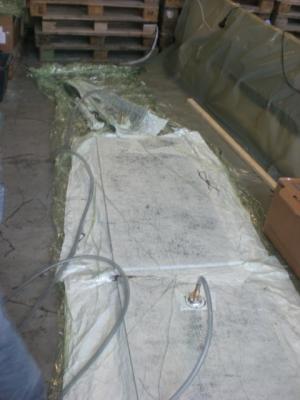 I am leaving for some snowboarding in a couple hours but Klaus and Helmut want to work on the deck and stringers on Monday.
... link (0 Kommentare) ... comment
Donnerstag, 27. Dezember 2007
hull lamination has begun
heavencanwait, 17:36h
Today we laminated the hull.
First we waxed the mould like crazy. I am still not sure if we put enough wax on, we will find out rather sooner than latter.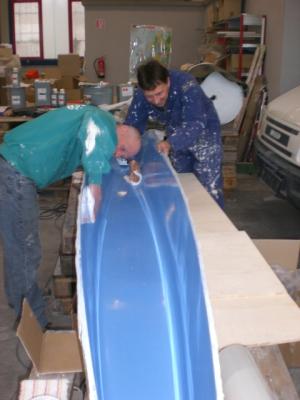 After the wax was hard we rolled the first layer of epoxy on the hull. Then the first layers of carbon were layed out in the mould, fitted in place by loads of epoxy.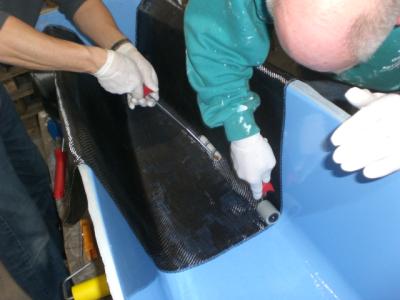 Now the foam was put in the form, all edges were filled with a mixture of epoxy and microballoons.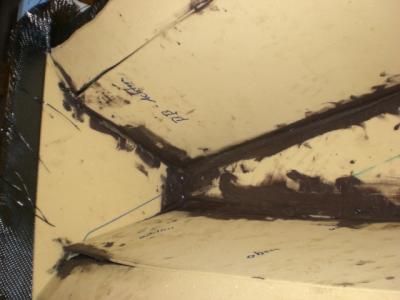 ... link (0 Kommentare) ... comment
Sonntag, 23. Dezember 2007
preparations for hull lamination finished
heavencanwait, 17:48h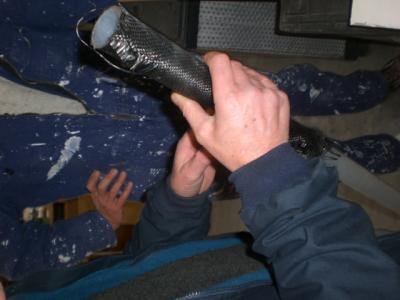 Today we finished all the preparations for hull lamination. This means we cut all the foam and made templates for the cut outs for the next couple boats. Then we cleaned the form and cut all the carbon fibre for lamination.
Now we will take a Christmas brake and meet on Thursday again to laminate the hull.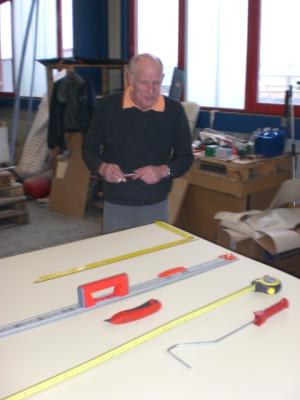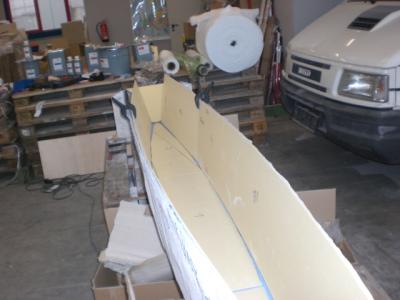 Yesterdays test went quite well, but we discovered, that we haven't waxed the countertop good enough. We got the board loose with a little force. We definetely need wax like crazy on Thursday.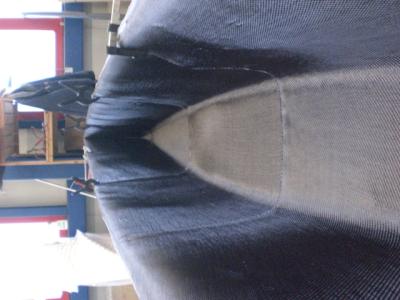 ... link (0 Kommentare) ... comment
Samstag, 22. Dezember 2007
first lamination done
heavencanwait, 21:45h
Today we have worked on the actual building for the first time.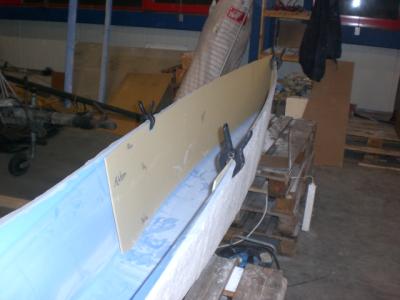 Therefore we tried to get the vacuum pump working. First the pump was not running at all. We found out that the rotor was blocked by a small part of metal that was lost in the inside. After that problem was fixed we were suprised to find out that our vacuum pump was not sucking in air but blowing air out. So after four hours we were finally able to laminate our first test.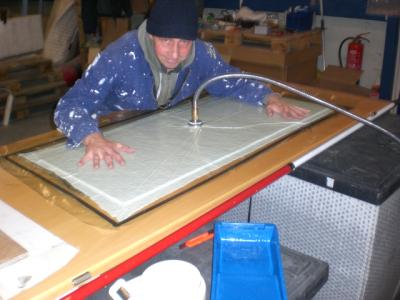 For the test we laminated a panel measuring 50 cm * 120 cm. The picture shows Helmut with our first test..If this test has been succesfull we are going to laminate the first hull tomorrow.
I will keep on posting more regular now (as more is happening now)
... link (0 Kommentare) ... comment
moth building has finally begun
heavencanwait, 21:18h
I know that I haven't posted for quite some time and I know you think that we are not progressing at all.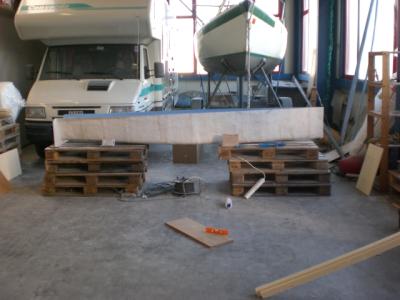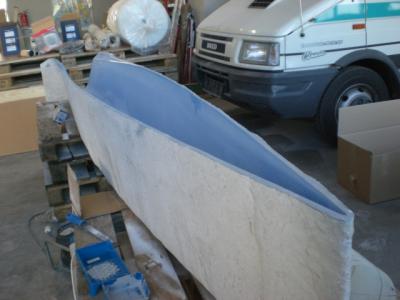 The first two weeks we have set up our shop and ordered all materials for the first four boats.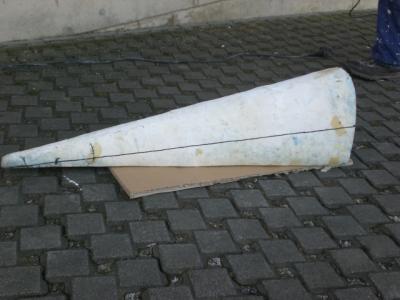 While we waited for the materials we have started to change the female plug. We have cut off part of the form and thus lowered the whole boat by 7cm and narrowed it to a deck width of 39,5cm.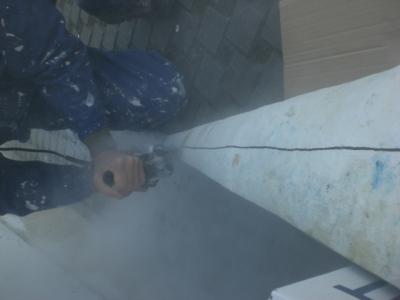 As the form was lowered the hood didn't fit anymore. So we cut off part of the hood mould, too. This way we saved quite a bit of material, weight and money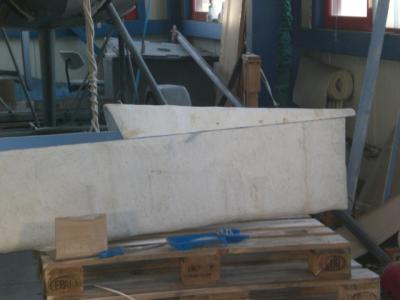 ... link (0 Kommentare) ... comment
Dienstag, 20. November 2007
int. moth video compilation preview
heavencanwait, 09:29h
I have been working on a video about the intl. moth. It is just one of your typical youtube videos especially as I took all the footage from youtube. The video is not done yet, but as I was asked to put the first version on the web you can see a little preview right here.


... link (0 Kommentare) ... comment
Montag, 19. November 2007
the mould has arrived...
heavencanwait, 14:16h
Last Thursday I drove 500km southwards to Ermatingen (Switzerland) to pick up Lukas Schenk's moth form. It is an older hungry tiger design. We are going to change the deck form a bit and then we are ready to start production.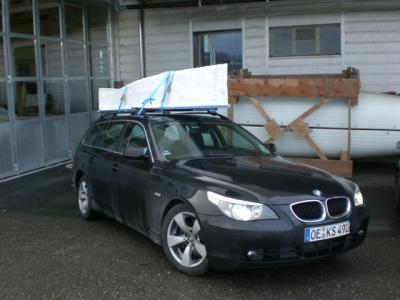 The drive has been horrible. The way to Switzerland was quite okay, but on the way back I was stuck in Stuttgart for three hours.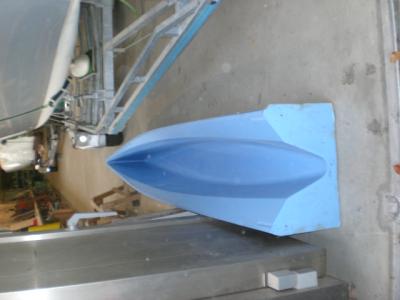 Now that the weekend is over I have contacted Fred today to get a quote on the materials needed and the vacuum pump.
... link (0 Kommentare) ... comment
Mittwoch, 14. November 2007
Moth building
heavencanwait, 10:17h
I think it is time to talk about the intl. Moth again. The people who know me know that I really want to have a foiling moth and want to get rid of my lowrider. I also managed to get two more sailors interested one being my own Dad Klaus and the other is Helmut a (former) A-Cat sailor from our club.
Thus we have decided to build a new moth over the winter. The design is called the "perkunos", which means "thunder and storm god".
Design wise I have thought up a mix of the Bladerider (foils), the axiom 4 (tramps) and the Hungry Tiger (hull).
I am going to drive down to Ermatingen tomorrow, as I have bought the old moth form from Dominik Schenk.
We hope to finish the first prototype by February.
I will keep posting about the perkunos project on this blog
... link (0 Kommentare) ... comment
Donnerstag, 1. November 2007
Helloween
heavencanwait, 12:59h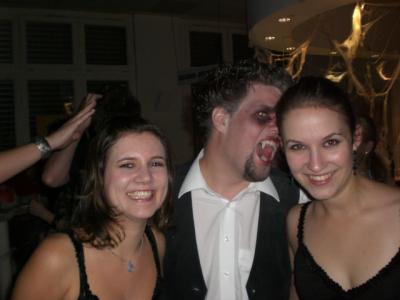 Nowadays Helloween is gettint more popular every minute. Thus it was no suprise that our 2nd semester of medicine decided to throw a Helloween Party at our university.
I decided to dress up in a classical costume - I went there dressed up as a vampire. The great thing when you study at Witten/Herdecke is that you know everyone. So I went to the dental emergency center at 11 p.m. to get my fake teeth. Laura and Shoreh did a great job building up my teeth.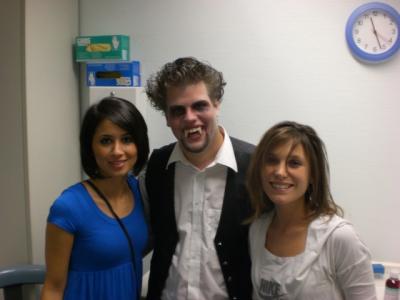 The music was quite horrible. Nevertheless we stayed there till 5:30 a.m.. In the morning my friend Christian, who's sailed with me in Zwischenahn looked a little wrecked. Nevertheless it was fun and today is time to chill out.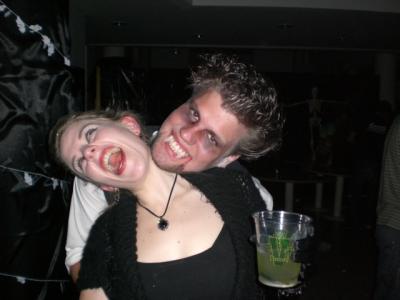 More pictures are available on flickr :
http://flickr.com/photos/16994893@N07/
... link (0 Kommentare) ... comment